About Jwlhyfer and her work
Jwlhyfer de Winter
Most recently, Jwlhyfer presented a "Retrospective" called "Portrait and Persona; The Work of Jwlhyfer de Winter" which covered 20 years personal art work in costume and performance, at Costume Con 23, in Utah.
Jwlhyfer de Winter won the Best in Class, Master, Historical Interpretation and Best in Show, Historical Interpretation at Costume Con 22 in Atlanta, Georgia in April, 2004 for "There Are Dangers From Beauty." www.costume-con.org
She also won "Best Recreation" and a Workmanship Award for Trim in the Master Catagory at the Baycon 2004 Costume Competition (Masquerade,) www.baycon.org for "Arwen Becomes Mortal."
"Arwen Becomes Mortal" also won a Workmanship Award in the Master Catagory for Trim and Color at the Noreascon 4 (Worldcon 2004) Costume Competition (Masquerade.)
She was the Costume Clinics Coordinator for The Greater Bay Area Costumer's Guild www.gbacg.org and organized a Monthly "Movie Lover's" Sewing Circle/Costume Clinics in the San Francisco Bay Area.She hopes to start another sewing circle/costume clinic at her current space in Oakland after the clutter is under control.
She was the Artistic Director and acted with other talented performer's in the historical performance troupe: "Bella Donna - Venetian Courtesans" founded in 2002 with Tara Rech. www.belladonnacourtesans.com They currently perform at many Renaissance Faires, the Pirate's Faire, Columbus Day Parade and private events.
She has taught several classes for the Guild, such as "18th Century Hair and Make-up" at Costume Academy 2006 Another popular class was "Remake, Restyle, Re-model and Wow!" where students learned abou the history of the Jacket from the 18th century to the early 20th century, then transformed a thrift store jacket into an early 19th century "Spenser."
She has been a frequent Costume Judge at the Great Dickens Christmas Faires and she has judged many costume competitions and masquerades in the San Francisco Bay Area.
She was the co-workshop coordinator with Lynne Taylor-Seavers of The Greater Bay Area Costumer's Guild in 2003, though she concentrated mostly on organising The "Movie Lover's" Sewing Circle and Costume Clinics.
She was the original concept creator for the Exhibit "Beautiful Darkness - Themes of Death, Magic and the Macabre in Clothing, Costume and Accessories" at Costume Con 12 in San Jose, California.
She is the Co-founder, former President and Vice President of The Greater Bay Area Costumer's Guild. For the first "Fairie Tale Masquerade Ball," she served as the concept creator, entertainment coordinator and house manager.
She performed as Mary Shelley at Romantic Poetry on the Lake for two years in San Francisco, California.
She curated "The Victorian Mourning Exhibition and Tea" at The Neptume Society Columbarium where she also performed "Dweller at the Gates of Silent Memory."
She won Best Individual Novice, Historical Recreation at Costume Con 8, for an Elizabethan Woman's Hunting or Riding Gown, and an Award in the Master Class for Special Handling of Materials for "Roxanne' from Cyrano de Bergerac, Widows of the Silver Screen," Costume Con 11 in Pittsburgh, Pennsylvania. www.costume-con.org
She was a regular attendee at The Renaissance Pleasure Faire for 7 years, where she interacted and improvised frequently with participants.
She created "The Gentlemen's Society," "The Wake World- a Salon" and "The Poisoned Hour - A Dark Salon" and among other gatherings.
She was a featured Artist in the HugoAward nominated book "The Costume Maker's Art. "

Jwlhyfer majored in Performance Art at the San Francisco Art Institute. There, she wrote, directed and performed in "Theosomorphia; Danse Vampyresque," "Wolfbone," "Winter's Dream of White Roses," among other pieces.
She was a "special type" film extra for two years in Hollywood, California and worked in approximately 30 films and 3 music videos.
She has been singing since she was six, and has sung English Renaissance and British Isles Folk Music since 1987.
She has played the Irish Wire Strung harp for many years and is hoping to take up another instrument.She also plays a nylon strung "Gothic Harp"often in the subways of the S.F. Bay Area.
She seeks to explore character, emotion and personality through the medium of costume. Lately she's been excited about new ideas about the role of costume as a medium in installation involving clothing, the body and the conceptual in sculpture and live art.
Image by Deborah Hammond (copyright 1997)
About Costume as an Art Form
Costume and fashion can sometimes seem frivolous, but I've come to believe that Costume is a valid art form, as well as a part of social history.
Costume can transform us, transport us and inspire us. Costume gives us much more than just something to wear. It is often the first thing people notice about us. It can make a statement, prove a point, armor us or render us vulnerable. I have to admit I've struggled with my fascination for clothing and Fashion, but it always holds me, always inspires me and never bores me. Whether it's about pulling yourself into the past or transporting you to the future, stepping into a costume is much more than the act of merely putting on clothes. It's a way of getting into the minds and souls of those who came before us, and imagining those who will come after us. Or sometimes becoming something you can only imagine being; a fairie, an alien, an animal!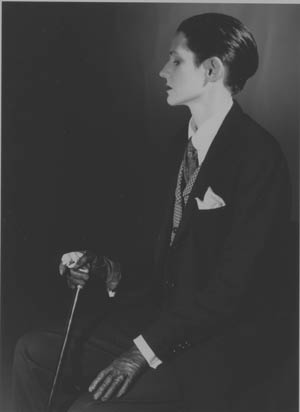 About My Travels
I've travelled to England, Scotland and Wales. I love the countryside there, but I also spent a great deal of time in London haunting the museums. Of course, my focus has been costume, textiles, jewellery and history.
I've visited the Museum of Costume at Bath, The Victoria and Albert Museum, the Museum of London, the National Gallery, the British Library, the National Portrait Gallery, and the Bristol Museum, as well as historically significant landmarks such as Holyrood House in Scotland.
I have studied paintings and original examples of clothing whenever possible. I will try to share some of my favorite paintings and pieces from my travels.
I will also try to share some of the mysterious and magical places I've visited.

Living with Fibromyalgia
My Live Journal