Seresina Inspiration
Here are some relevant images which are influenced the process
I hope these images help to illustrate the design and conception processes for this project.
They will probably rotate and change as I get closer to construction.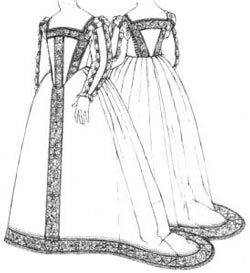 Eleanora of Toledo's Gown as Janet Arnold conceptualised it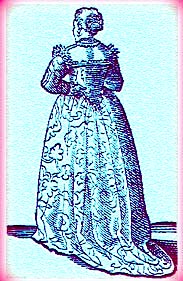 This image came from Sarah's Elizabethan Lady web site. It illustrates the back "V" very well.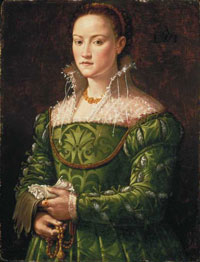 The use of a large repeating pattern is important here, also the partlet.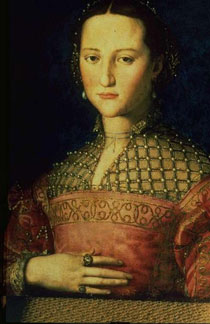 Agnolo Bronzino Portrait de la Duchesse Eleonore, I am enchanted with this partlet! I definately want this element.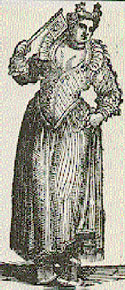 Courtesan with Flag Fan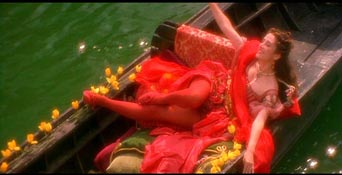 Livia; the reigning Venus