Costume Con 24, Des Moines, Iowa 2006
"There Are Dangers From Beauty"
Won "Best in Class;" Master and "Best in Show;" Interpretation.
Absolutely adorable in Pink!
This piece, presented in the Historical Masquerade at CC 22, was made entirely from shower curtains. This was one of my favorite entries in the whole Historical Masquerade that year.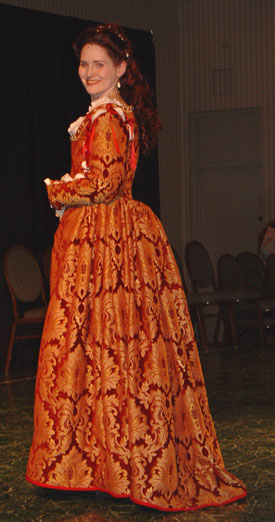 More About Costume Cons, Past, Present and Future
Costume Con is an amazing experience: with 5 Competitions, Hall Costuming, Panels, Workshops and a Dealer's Room to die for, Costume Cons have something for everyone. The Convention Rate for hotel rooms is usually very affordable and usually you can have up to 4 in a room. A supporting membership can always be upgraded to attending. What more do you need? Sign up now!